This article original appeared in our quarterly email newsletter. Not receiving our newsletter? Click here to sign up!
From the beginning, our company has offered 5 core services that meet the needs of the clients we work with. We have always had a development helping to solve problems using apps and tools and in the last year or so the department has grown significantly to meet the development needs that we have internally as well as our clients face out in the field.
Currently led by Taylor McMaster, the team includes Thomas Mattimiro, Sam Szotkowski, Marie Overing and Wessley Kidau. We had a chance to interview Marie recently to learn more about what's exciting in the world of GIS web development for telecom…

Tell us about you and how you landed at Millennium Geospatial…

I'm from the Netherlands and attended University in Ohio. I was alwasys interested in maps but when I took my first (ever) computer science class during college, I was hooked on programming and I eventually discovered GIS which was the "missing piece" for me when it came to mapping data because I'm a visual person. I got a Masters in GIS at University of Wisconsin and joined the MGS team shortly after that.
You worked in GIS prior to joining the team and the work you did wasn't telecom related. Since you have unique experience using GIS in other industries, what have you enjoyed doing the most?

I can honestly say I've enjoyed working on the MGS development team the most because I'm able to utilize my programming skillset in addition to GIS to solve problems/create apps and tools. I also enjoy being part of a team that's solving for the complex issues around getting Internet to more households around the world.  

What advice do you have to those interested in this field?

There is a lot of opportunity and if you are willing to work hard and learn, there is a lot you can do in the GIS space.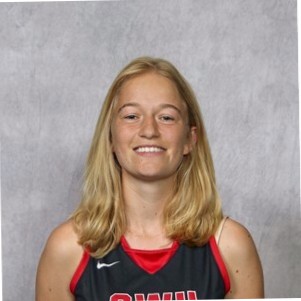 Marie Overing is a Geospatial Engineer at Millennium Geospatial. She has a passion for coding, maps, golf and Lacrosse. Connect with Marie on LinkedIn.