Millennium and Widelity have joined forces to help clients understand, apply for, receive and manage government broadband funding.
Widelity  provides Compliance & Funding Consulting Services to assist you in navigating the broadband funding ecosystem.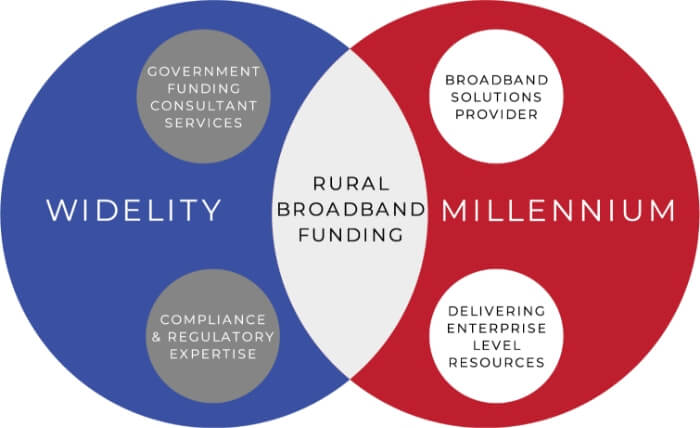 USDA ReConnect Program
Broadband Equity, Access, and Deployment (BEAD) Program
Capital Projects Fund (CPF)
State Grant Programs – reach out for state specific information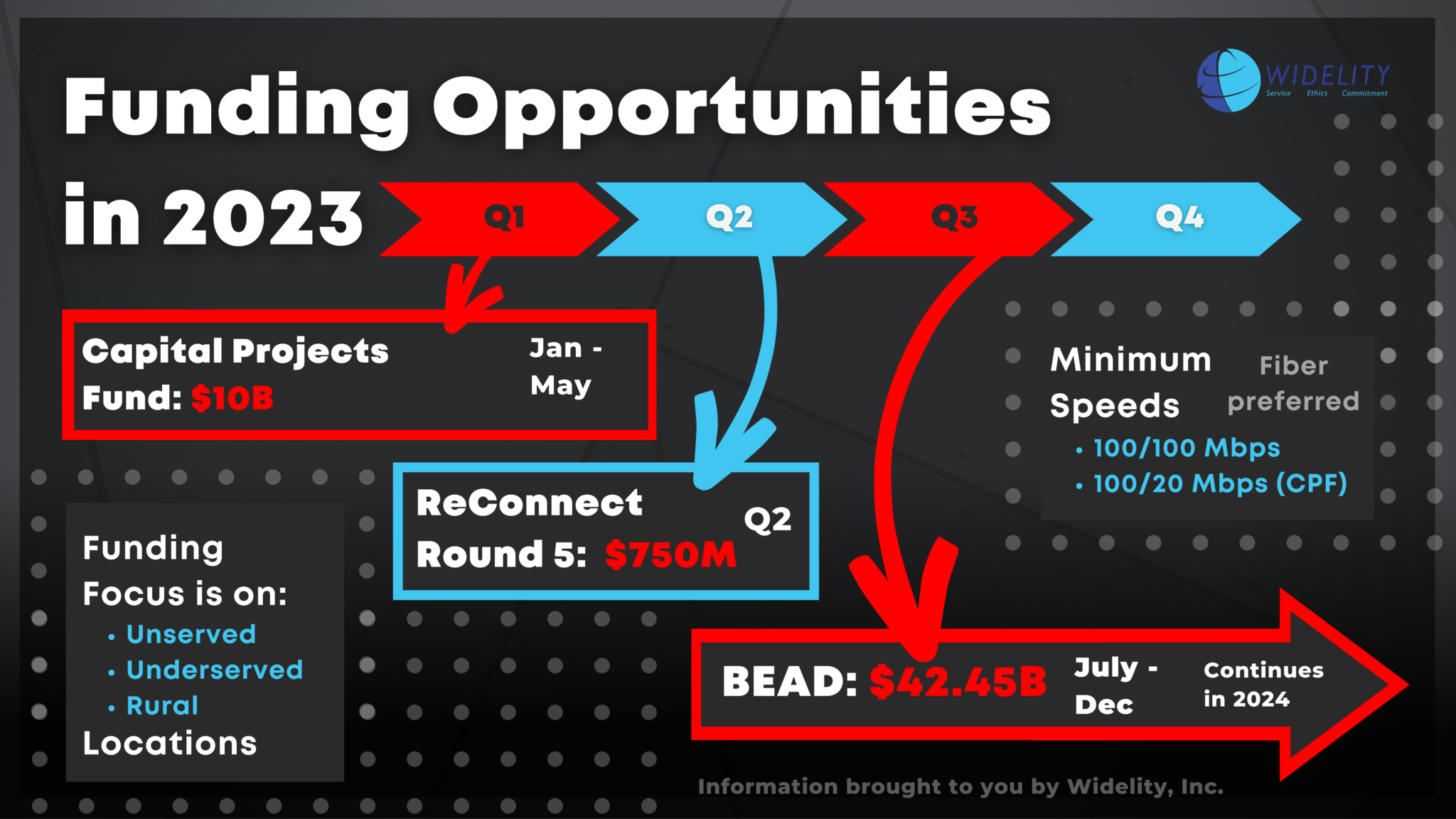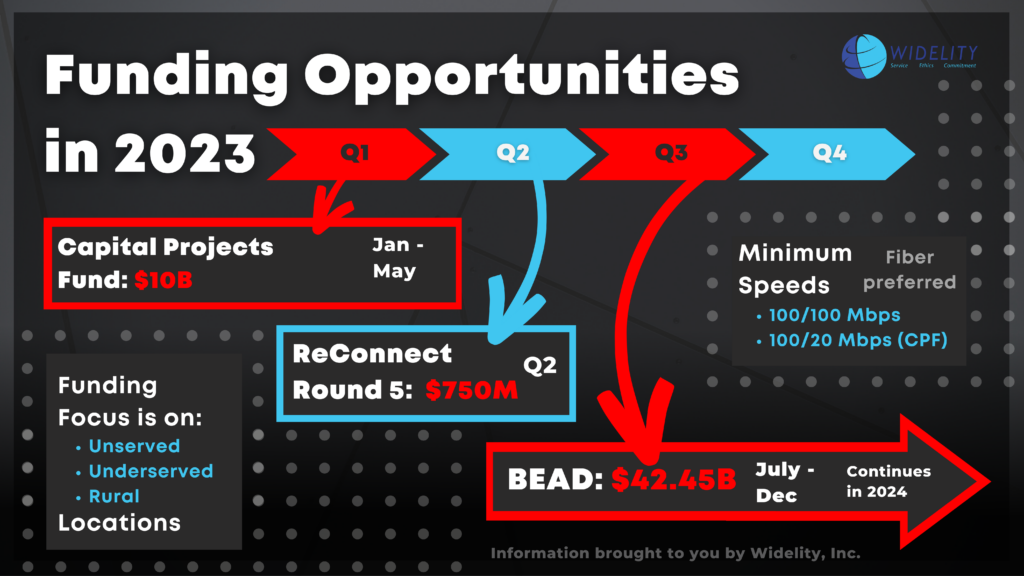 States, local governments, political subdivision, U.S. territory
Municipalities
Counties
Non-profits
Indian Tribe
Private Entities
Limited Liability Companies and limited Liability partnerships
Co-operatives
Electric Utilities
ISP
Corporation
For BEAD: providers must have "provided a voice, broadband, and/or electric transmission or distribution service for at least the two (2) consecutive years prior to the date of its application submission or that it is a wholly owned subsidiary of such an entity".
Construction
Labor and installation
Acquisitions of facilities/equipment
Engineering design/permitting
Pre-application expenses
Personnel costs
Software upgrades
Training/workforce development
Improvement of facilities required for the project
Last-mile deployment and fiber-optic infrastructure
Digital connectivity and multi-service community projects
*Operational costs are typically NOT funded by a grant
Contact us for support in finding the funding you need.