When supply chain issues threatened Gateway Fiber's rural broadband expansion, they tapped into Millennium's diversified vendor relationships and local inventory for alternative production pathways that kept their build on track and established a partnership that continues to maximize productivity in rural American communities.
Meet Gateway Fiber
Gateway Fiber, established in 2019 by Heath Sellenriek, began its journey with a modest team of two employees. As one of the pioneering utility companies in the Wright City region, Gateway Fiber embarked on a mission to bridge the digital divide by providing dependable internet access to the communities it serves. In just over three years, the company has experienced remarkable growth, expanding its workforce from two employees to a robust team of over 50 dedicated professionals.


Headquartered in Wright City, Missouri, Gateway Fiber remains committed to its mission of delivering reliable internet connectivity to empower the communities where it operates.
Company Growth 
Gateway Fiber's philosophy is that the internet is no longer a luxury, it's a necessity, and everyone should have access to quality internet services. Gateway Fiber is looking to create a generational business as they expand rural broadband access, and the company's impressive growth highlights its employees' dedication to building rural communities.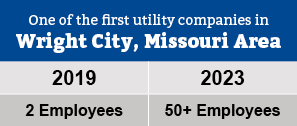 The Gateway Fiber Team
Elevating Internet Access in Rural Missouri Communities
Gateway Fiber has an aggressive growth plan that's reflected in its go-to-market strategy. Before starting a rural broadband expansion, they're already reaching out and marketing to potential subscribers with multi-step communications that include email and social media. In their campaigns they provide teasers about the upcoming area service, timeline updates, and when future customers can expect to have internet, to announcements about project completion.


As the company expands into the towns of St. Peters, Union, and Washington, MO, and runs its broadband marketing awareness campaigns, potential subscribers show interest in service before Gateway Fiber has even completed a build. Residents want to know, "What's this fiber thing all about?" and "How can it benefit me?" This demand generation has helped the company grow to over 50 employees.
Customers They Serve 
Gateway Fiber serves customers in Missouri metropolitan areas and rural communities. 
Unserved and underserved markets                   

Residential

Small businesses    
Gateway Fiber Faces Supply Chain & Labor Constraints
While permitting can typically be a challenge for network owners, Gateway Fiber experienced  great success working with their local government to secure permits. However, one of their biggest challenges came after they had a permit and were about to get a new project underway. In 2022, Gateway Fiber faced setbacks to its rural broadband expansion when they were trying to purchase construction materials and hire a crew for deployment. Broadband builders across the U.S. experienced similar supply chain problems during that time, but Gateway Fiber reached out to Millennium to assist, and Gateway Fiber was able to get to their markets faster than they expected with all of the industry-wide delays.
How Gateway Fiber Pivoted with Help From Millennium
Gateway Fiber turned to Millennium's extensive vendor connections and local inventory when they encountered supply chain challenges that jeopardized their rural broadband expansion. This strategic move enabled them to explore alternative production routes, ensuring their project remained on schedule. This collaboration not only kept their build on track but also fostered a long-lasting partnership that continues to enhance productivity in rural American communities.



One essential pivot was finding an alternative for a 17 x 30 hand hole needed for multiple projects. By replacing their first handhole choice with a comparable replacement recommended by Millennium, Gateway Fiber was able to quickly ramp up production, get back on track, and continue connecting rural communities. At the start of the partnership, Gateway Fiber placed one-off, smaller purchase orders worth around $100 for hard-to-find materials with Millennium. Then the relationship grew after Gateway Fiber experienced how easy it was to partner with Millennium because they are reliable and local. Now Millennium is a vital strategic partner that assists in materials planning for mission-critical parts and supplies Gateway Fiber with recurring monthly orders that maximize the company's productivity and ability to connect customers faster.
Serving Underserved Communities
Gateway Fiber has been hard at work connecting rural communities – and applying for grants to do so. And the company's efforts have paid off. In 2022, the company was awarded $25.4 million in grant funding from the American Rescue Plan Act (ARPA) Broadband Infrastructure Grant Program and $10 Million from the National Telecommunications and Information Administration (NTIA). With these grant funds, Gateway Fiber plans to expand rural broadband coverage to nearly 10,000 underserved homes and businesses in four Missouri counties encompassing multiple cities. Once Gateway Fiber finishes its latest rural broadband expansion with these grant funds, 10,000 homes and businesses in four underserved Missouri counties will have access to 1 Gig internet speeds — the current gold standard in most major metro areas. Gateway Fiber is well on its way to becoming a generational business as they partner with Millennium to bring fiber to the people.
Why Gateway Fiber Chose to Partner with Millennium
When Gateway Fiber needed to pivot its product choices, leadership relied on the expertise of Millennium to find high-quality replacements within local reach to keep their project moving forward. The Millennium ecosystem supports network owners, from planning and feasibility studies to financing, equipment leasing & rentals, material supply & logistics, and dedicated project support to the very last mile. 
Future-Focused Network Owners From Coast to Coast Look to Millennium For: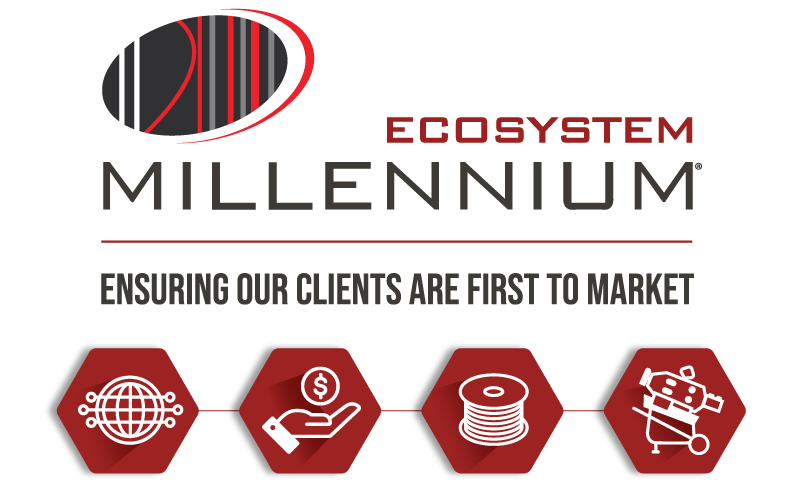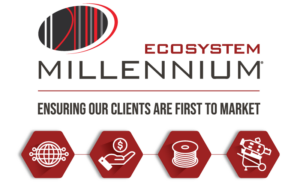 Feasibility Studies & Network Design Plans

Financing & Grants

Project Resource Management

Material Supply & Logistical Planning

Equipment Leasing & Rentals
Get started on your next build at www.mymillennium.us. 
More On Gateway Fiber:
Gateway Fiber is a locally owned and operated internet service provider on a mission to positively impact communities through a better internet. As data requirements for residences and businesses continue to expand, Gateway is creating a leading, national fiber-to-the-home platform to serve this critical unmet need. Gateway provides faster, more reliable internet with a simple pricing model and industry-leading customer service. For more information, visit gatewayfiber.com.