Growing Business Rewarded For Honoring Roots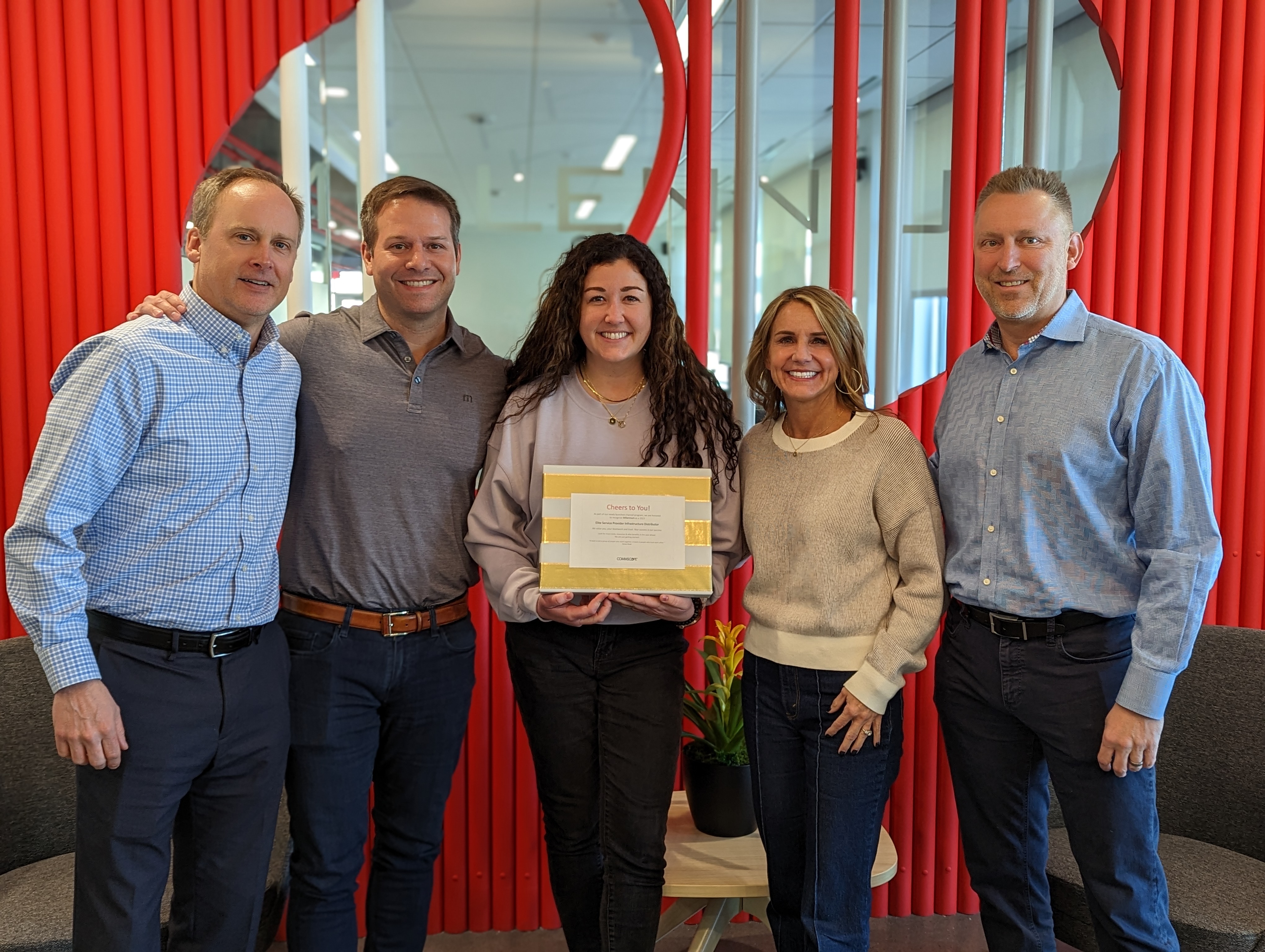 Millennium has taken on exponential growth in recent years. Not only has Millennium advanced in revenue stream, but they have also expanded new divisions adding key client value solutions to their core business. 
What makes this an even more exceptional endeavor is Millennium's ability to maintain strong relationships with valued material partners dating back to 2004, while continuing to grow new partner relationships and expand solution services beyond material distribution.
That's why Millennium is honored to receive this year's 2023 Elite Distributor Award from manufacturing partner CommScope. This award comes shortly after CommScope's Service Provider Channel Partner Program announcement. This program identifies select elite level partners who are creating unique value for CommScope customers, through a special tier of services and benefits. 
"We value our partner relationships," says Chief Financial Officer, Ryan Cepela, "This award speaks volumes to our materials distribution team and their dedication to manufacturers who support mutual growth of our client businesses. These are the relationships that helped build our foundation and are the partners we will continue to work with to build a stable future for the industry."
Millennium was founded in 2004, by owner James Kyle. In 2012, Millennium expanded its client services with rental fleets and leasing programs. But their most recent growth landed in 2019 by adding a Geospatial solutions division to the business. More recently, Millennium expanded its services to include a Millennium Infrastructure Fund, totaling $75M in funding opportunities, to assist clients with rapid expansion projects. Today, Millennium is one of the fastest growing businesses in the industry and is positioned to be a broadband solutions leader by 2030.