In our MEET THE TEAM series, we interview members of our team to help you get to know them personally and professionally. We continue the series with Luke Blose.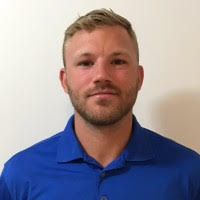 GIS Implementation Manager
Also trains team members in the Millennium Geospatial Internship Program
Based in the main office in Madison, WI
Connect with Luke on LinkedIn
Education: BS Business Administration Western Michigan University, FTTH certification in November 2017
Experience: For the past 4 years Luke has been engineering large-scale fiber optic networks for clients accross North America. He's worked on fiber optic overbuilds in southern and central Wisconsin to provide more reliable, higher speeds, and more bandwidth to customers. Luke also recruits, trains and mentors members of the MGS Internship program.
Favorite Thing(s) To Do Professionally: Luke enjoys the relationships he is able to build in the industry, as well as working with the technology through new tools and engineering practices. Getting out in the field, teaching and leading eager professionals, and assisting in the process of providing broadband to people in need are some of the things that make his job enjoyable.
Favorite Thing(s) To Do Personally: Hunting, fishing, traveling, golf, boating, cook outs.
Little Known Fact: Luke was born on Groundhog Day!
Currently Working On: Luke enjoys studying waterfowl hunting tactics and techniques year round, to improve his chances of success during the fall season.
Advice to someone entering this industry: Don't be afraid to ask questions and make mistakes, but always make it a point to learn from your mistakes. There are a lot of opportunities to grow throughout your career. Leave your comfort zone every chance you get!
Interested in reading other MEET THE TEAM posts? Click here to learn more about Thomas Mattimiro!